Specializing In The Welfare of
Kittens and Cats
Whiskers and Purrs is a program within Loving All Animals (LAA) that specializes in the specific needs and welfare of kittens and cats. Our goal is to reduce the number of unwanted cats and kittens, thereby reducing the number of stray and shelter-euthanized cats and kittens. Whiskers and Purrs participates with other rescue, shelters, and community events to control over-population.
Our foster-based program works with other organizations in the Coachella Valley to find that "purrfect" home. With your help, we can achieve tremendous results. We participate in adoption events, Facebook, e-mail blasts, and of course, Petfinders.com.
Fosterers are the life-blood of LAA. As always, we are looking for volunteers who can open their hearts and homes to help socialize cuddly kittens , bottle babies and cats until they can be adopted into their "forever" homes. We offer training, veterinary care, supplies, and adoption assistance. If you are a "cat person" please ask how you can help.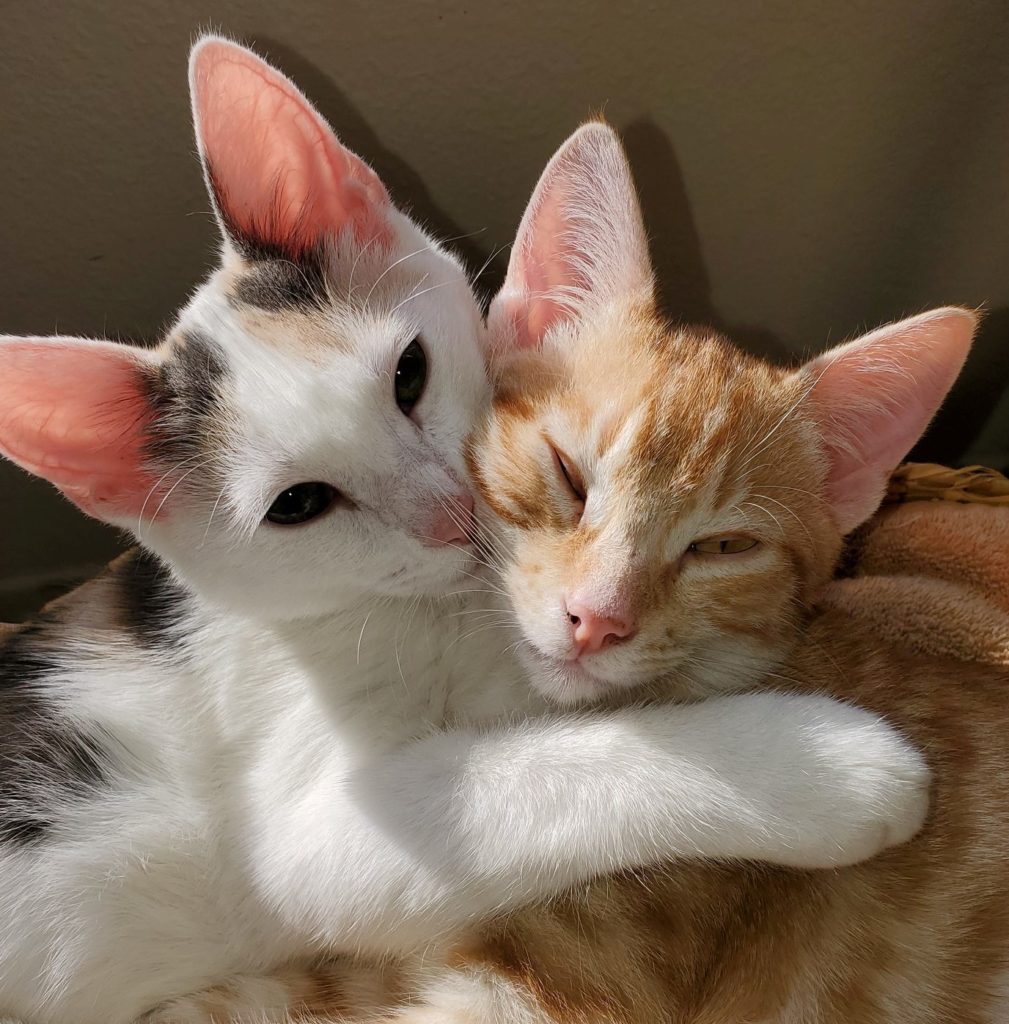 T.N.R.

(Trap, Neuter, Return)
TNR is a proven and life-saving program that works by trapping, neutering, vaccinating, and returning feral cats to their original outdoor locations. It is the most human method of preventing cats from entering the shelter system. In cooperation with veterinarians and other local rescue groups, LAA participates in free spay/neuter clinics.

Feral cats help reduce vermin and are necessary ecologically, but they can multiply and become a nuisance if not fixed. Sterilization and vaccination provide a public health benefit to the community, which is a vast improvement over the failed trap-and- kill approach that's been used for generations.